NEXT LEVEL AESTHETIC & ANTI-AGING
WELLNESS WITH ASIAN SOUL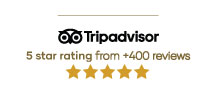 We step into a new era where self-love is the new self-care.
Explore a menu of evidence-based beauty, biohacking wellness, and holistic treatments levelled up to give you a sensory experience.
Our team of Cocoon Alchemists deliver high-calibre skin and body health at an affordable price.
Everything we do is to bring long-lasting results for  your wellness, health and aesthetic goals.
Born in Bali in 2012, now you can experience our European Cocoon Spa in beautiful Ibiza…
IV Lounge. Detox Lab. Beauty Room. Hair Studio. Hydrotherapy Circuit.
Turkish Hammam (steam). Aromatherapy Showers. Jacuzzi.