About
Cocoon
Just when the butterfly thought her life was over…
… she began to fly .
Cocoon´s purpose for existing is for our clients look and feel their best – at any age.
We do this through a comprehensive menu of holistic treatments – nutrition and detox treatments for the inside, and facial and beauty treatments for the outside skin appearance. Together, our clients get their best results, not just a quick fix, but long term results.
Everything we do is results-based. From our products to our treatments, and service. Everything – including our massages, oils, creams, body treatments – creates some change in the body for anti-aging, beauty, lower stress, balancing hormones, better sleep, and even improved sexual energy. We want each and every person to feel different, not just a quick superficial difference, but a long term change in appearance and health.
After all, aging is not a bad thing. There is a lot to celebrate! As we grow older, we gain more confidence, less care given to what others speak, and more self security. So its natural for wanting to be healthy and look the best we can be, to reflect our self growth. Now is the time to live the best life you can!
Pro-aging approach
Pro-aging is what it´s all about, not anti-aging! Embrace the life changes that time gives us.
Aging is a beautiful thing.
You have never been more secure in your life.
You know who you are and what you want.
You don´t care as much about what anyone thinks about you, you walk your own line.
You have got through the dark days, the darkest days you didn´t think you would get through, and you have not only survived, you have thrived.
You have pleased others your whole life, and now learning to please yourself.
You have achieved things in your life you never thought possible.
Now its time to focus on yourself.
Now its time to be the best version of yourself.
Now its time for more energy,
… and to be at your peak mentally, physically and sexually.
Cocoon Wellness Spa, Cocoon Medical Spa and Cocoon Wellness Shop was founded from the vision to give clients the best skin and health at any age, at an affordable price. Our holistic view on aesthetic, wellness and aging led us to create quality products, that will deliver the best solution for your symptoms and skin problems. Your results are better AND they last longer.
Cocoon's expertise is in treating the whole person, from the inside out.
At Cocoon, we believe that aging can be beautiful.
Inexpensive and all inclusive ingredients, its all you need.
Our values
At the heart and soul of our business, these are the simple values we follow everyday, for each and every client.
Quality:
We have a highly experienced international team of Doctors, Nurses and therapists.
Continuous training and improvement in knowledge in treatments and therapies.
We have invested in skin technologies and products that are very high quality from Europe, UK and Korea, all tested and compliant with international standards.
Our nursing protocols and hygiene standards follow international standards
Holistic and Integrative Philosophy:
Treating beauty holistically, we integrate skincare, wellness, weight loss and detox that works from the inside out
Treating issues of aging such as unbalanced hormones, vitamin deficiency, toxicity and their symptoms (wrinkles, dullness, lack of energy, insomnia, cellulite, bloating etc).
Affordable prices:
We believe that wellness, health and beauty should not be expensive. Excellent service and quality does not cost any more, it just takes care and love and attention. Wellness and beauty should be accessible to everyone at an affordable price.
Our team
Our team is the centre of Cocoon's spirit and soul, with our service philosophy based on Asian warmth and kindness.
Our team is our biggest asset.
Meet the team of highly trained and experienced Registered Nurses and Therapists.
A message from the founder
Its time now… to put yourself first. To be the best you can be, at any age, and every age!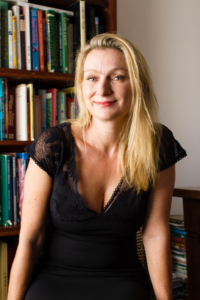 In 2012, in Melbourne, Australia, with 2 toddler sons, I came with the vision of a wellness and medical centre that was the true meaning of holistic: treating the whole person on the inside and out. For the 8 years prior, I founded and owned a medical tourism company (www.gorgeousgetaways.com), and over time, I became more disillusioned of the constant superficial focus on only aesthetic as the goal. This did not fit well for me and I wanted to create a centre where health and wellness would be just as important as aesthetic skin treatments.
My vision was to create a brand that would disrupt the industry of aesthetics, that would focus equally on the importance of wellness and health, and combine both the inner health programs of detox, nutrition, weight loss, balancing hormones and holistic therapies together with aesthetic and skin care.
The name Cocoon came to me quite quickly, no other name could so perfectly match my vision of transformation, rebirth and starting again at any age. I always say – the best days are ahead of us – and nothing embodies this more than the butterfly emerging from the Cocoon.
Cocoon is about starting again at any age, rising from life challenges and bad circumstances and putting your health, skin and wellbeing first to be the best version of yourself.
Cocoon is deeply personal name and philosophy for me, as it is exactly the life path that I have been on, after my cancer diagnosis and treatment.
Cocoon is about believing your best days are ahead and wanting to feel and look your best to enjoy the days.
Cocoon is about committing to look and feel your best, which is saying yes to living the life of our dreams.
Cocoon is about change, transformation, not only the aesthetic physical, but in wellness, energy, and most importantly: joie de vivre.
Over the years, guided by this vision, we have built spa centres across countries, with an amazing team of professional medical doctors and nurses, therapists and support staff. In the first years we won many awards around the world, but more importantly than this, we had a beautiful team and had many fun years.
But life is not all roses and continued success. Fast forward to some of the worst years in my life with a double whammy of breast cancer and the pandemic closing borders, shutting down business. Time was not guaranteed anymore, and all I learnt was that I had to focus more of what I love. Nothing is more important than our health, and this cannot be taken for granted. From this experience and self growth through the worst of times, I focused on building my dream, putting so much research into creating the best wellness and aesthetic spa possible. Also, I created a range of products that were results focused, that would deliver real benefits for wellness, detox, weight loss, anti aging and skin health.
When asked about what Cocoon does, I answer that we are in the business of making our clients look and feel good, at any age.
One of our most important company values is that wellness should not be a luxury commodity, so all our products are crafted with high quality, active ingredients, all at an affordable price.
We hope you love your products and see you at one of our spas!
Louise Cogan
Founder
Cocoon Medical Spa, Cocoon Welness Spa, Cocoon Wellness Shop
Our hygiene standards
During the time of Covid, we have high standards for procedures and protocols that keeps our staff and clients safe.
Here are some measures we apply to make ensure everyone's safety and highest hygiene standard is in place:
Hand sanitizing stations at the reception, treatment rooms and any public area within the clinic.
Continually and thoroughly sanitize each room after every client and public areas every hour
All massage beds have disposable tissue paper for every client or are hygenically cleaned with sanitizer after every client.
All items used in the Colon Hydrotherapy treatment and Vitamin IV are disposable, including needles syringes, speculums etc. with a strict 1 person policy per item.
Guarantee that all staffs are given updated information about COVID-19, clear instructions and trainings including specific measures needed to protect safety and health.
Staff wears protective wear- masks and gloves (all replaced according to occupational health standard).
"Sekarang kalo ke Bali seneng bgt mampir ke @cocoonmedicalspa buat perawatan wajah ala Cleopatra gitu, pokoknya wajah langsung fresh lagi ini salah satu ruangan spa yang fenomenal krn dindingnya dari garam batu Himalaya!!!"
"Thank you @cocoonmedicalspa for making my skin feel amazing on this Bali trip. Your spa treatments and massages are better than any other places I've been in Bali, must go check them out if you're around town. Bikinis by amazing @lillyswim"
"Yay!!! Another day for spa treatments."