STIJLVOLLE, ANTI-AGING WELLNESS
MET EEN AZIATISCH ZIEL
NEXT LEVEL AESTHETIC & ANTI-AGING
WELLNESS WITH ASIAN SOUL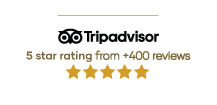 U betreedt een nieuw tijdperk waarin zelfliefde de nieuwe zelfzorg is. Ontdek ons aanbod van wetenschappelijk onderbouwde schoonheidsbehandelingen, biohacking wellness en holistische behandelingen die op elkaar afgestemd zijn om u een sensationele ervaring te geven.
Ons team van Cocoon Alchemisten zorgt voor eersteklas huid- en lichaamsgezondheid tegen een betaalbare prijs. Het doel is daarbij langdurige resultaten te boeken voor uw welzijn, gezondheid en esthetische doelen.
Cocoon Spa is ontstaan op Bali in 2012, ervaar nu onze Europese Cocoon Spa in het mooie Amsterdam.
We step into a new era where self-love is the new self-care. Explore a menu of evidence-based beauty, biohacking wellness, and holistic treatments levelled up to give you a sensory experience.
Our team of Cocoon Alchemists deliver high-calibre skin and body health at an affordable price. Everything we do is to bring long-lasting results for your wellness, health and aesthetic goals.
Born in Bali in 2012, now you can experience our European Cocoon Spa in beautiful Amsterdam.