BENESSERE ESTETICO E ANTI ETÀ DI
ALTO LIVELLO CON UN'ANIMA ASIATICA
NEXT LEVEL AESTHETIC & ANTI-AGING
WELLNESS WITH ASIAN SOUL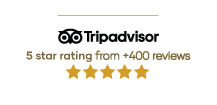 Cocoon porta un approccio lussuoso e moderno alle terapie asiatiche tradizionali troppo amate.
Il nostro team di Cocoon Alchemists offre trattamenti innovativi e memorabili. Rilassati profondamente. Ripristinare l'energia. Rinfresca la pelle. Riduce lo stress. Migliora la tua salute.
Nato a Bali nel 2012, ora puoi provare i nostri trattamenti durante la tua sosta a Sheraton Milano Malpensa.
Cocoon brings a luxury, modern approach too much loved traditional Asian therapies.
Our team of Cocoon Alchemists deliver innovative and memorable treatments. Deeply relax. Restore energy. Refresh skin. Reduce stress. Improve your health.
Born in Bali in 2012, now you can experience Cocoon spa during your stopover at the Sheraton Malpensa Airport Hotel, Milan.