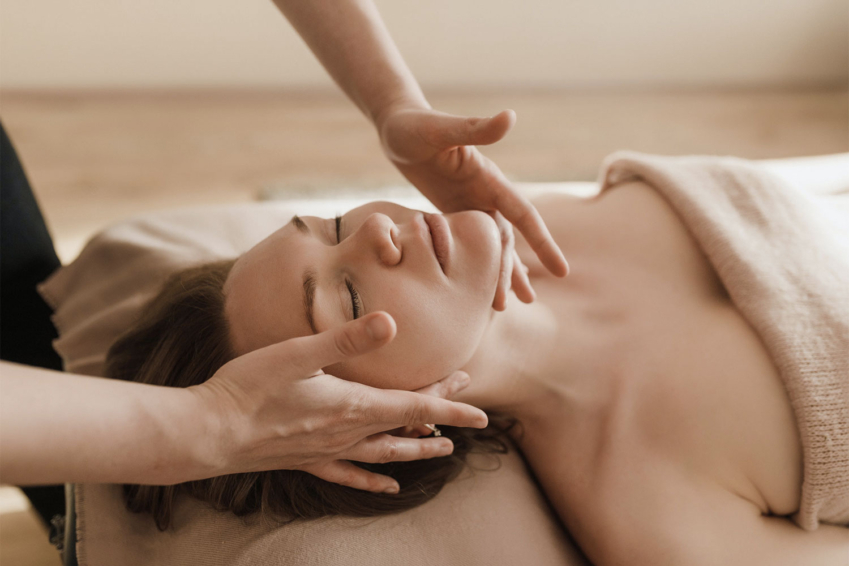 5 Of The Most Popular Celebrity Facials
Facials are a popular beauty treatment that many celebrities use to keep their skin looking good. Some of the most popular celebrity facials include the Radio Frequency facial, LED Red Light Therapy facial, Oxygen facial, Anti-aging facial, and the Platelet Rich Plasma (PRP) facial.
Radio Frequency Facial
A Radiofrequency facial is a type of treatment that uses radio waves to heat the skin, increasing collagen production, which, in turn, tightens the skin. This facial is a non-invasive treatment and does not require any downtime, and it can treat all parts of the face and décolletage.
A Radiofrequency facial tightens the skin and enhances collagen production that brightens the complexion and gives a healthy glow. It is suited for all types of clients who seek wrinkle reduction and lifting effects, both male and female of all age groups. This facial rejuvenates and brightens the skin, thus enhancing its natural beauty without any side effects or downtime.
LED Red Light Therapy Facial
The LED Red Light Therapy facial is a process that uses light therapy to improve the appearance of the skin. Light therapy can be used to treat several skin conditions, including acne, wrinkles, and sun damage, and it is a non-invasive treatment, which means that it does not involve any surgery or injections.
The light is administered one of two ways. For an LED light therapy facial, the machine shines a bright red light on the acne-affected area or other parts of the face where damage has occurred. The body then absorbs the beneficial properties that may be contained in these lights, repairs damaged cells, and improves collagen production, resulting in a fresh, youthful-looking appearance.
For best results, it is recommended to have several LED red light therapy facial treatments done, every 2 or 3 days, for the body to absorb all the healing properties that are contained in the red light. The treatment may cause minor discomfort, such as a warm or tingling sensation, but this will quickly fade.
Oxygen Facial
An oxygen therapy facial is a type of facial used to improve the appearance of the skin. It involves using oxygen to help improve blood circulation and help remove toxins from the skin. It is also used to help increase oxygen in the cells.
People who have had an oxygen therapy facial typically report that their skin looks brighter and tighter. This treatment is often recommended for people struggling with acne scars or other signs of aging related to the skin since it may help reverse some of these issues. The treatment also is used in people who have problems with acne since increased oxygen and circulation to the skin can help promote healing and reduce bacteria.
Anti-Aging Facial
Aging is a natural process that happens to everyone. As we age, our skin changes and becomes less elastic, which can cause wrinkles and fine lines to form on our face. There are a few things that we can do to help slow down the effects of aging on our skin.
An anti-aging facial is the best one for slowing down the effects of aging. This facial usually includes a deep cleanse, a face mask, and a moisturizer. It also consists of a massage, which helps to improve circulation and promote collagen production.
Platelet Rich Plasma Facial
A Platelet Rich Plasma (PRP) facial is a recent anti-aging treatment that is very popular among celebrities. It's an injection of your blood taken from the vein of your arm that is then injected into your skin. The process sounds pretty scary, but it has been known to work for many people, and you can expect to see some significant results in around three weeks.
The platelets in the blood contain hundreds of proteins that help stimulate collagen and elastin production, reducing wrinkles and giving your skin a plump, rejuvenated look. Some people say it makes their face feel like it did when they were younger and in high school and is one of the most efficient anti-aging treatments.
Is It Time For You To Get A Facial?
Facials don't just offer a chance to relax and have a professional facial massage. A regular facial has many excellent benefits, and it also pairs well with other aesthetic procedures. These dermatology-grade treatments can really transform your skin and give you the glow that you've been looking for.
https://cocoonwellnessspa.com/wp-content/uploads/2021/10/cocoonwellnessspa-cover-massage.jpg
1000
1500
setiawan
https://cocoonwellnessspa.com/wp-content/uploads/2023/03/Cocoon-Wellness-Spa-Logo.png
setiawan
2022-01-06 12:30:12
2022-03-21 14:00:17
5 Of The Most Popular Celebrity Facials