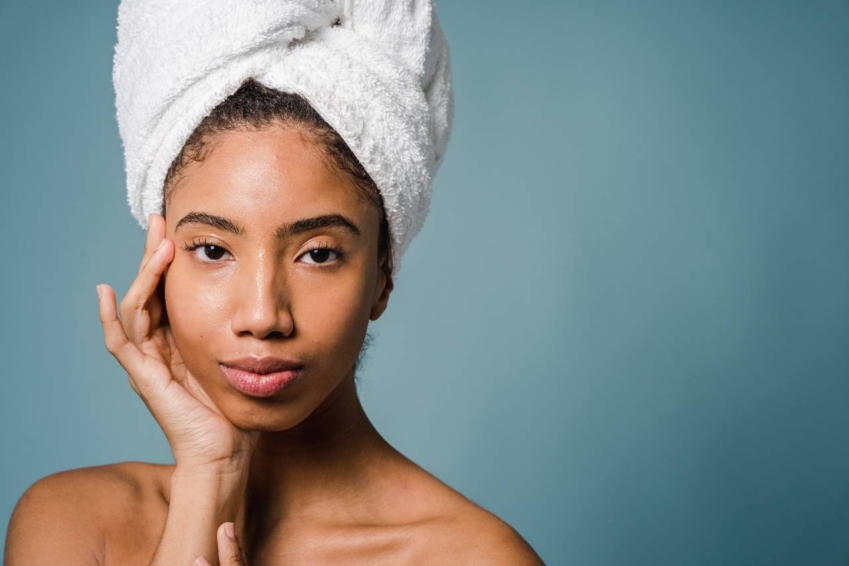 How To Deep Cleanse Your Face?
If you're looking to deep cleanse your skin and achieve a flawless complexion, you need to know about the benefits of deep cleansing. Not only will a deep cleanse face mask help remove dirt, makeup, and other impurities from your skin, but it can also improve the tone and texture of your skin. In this article, we'll give you step-by-step instructions on how to cleanse deep pores on face using the best methods. We hope you find this article helpful!
What Is Deep Cleaning, And Why Is It Important?
Deep face cleaning is a process that uses specialized equipment and specific cleansing ingredients to clean your skin deeply. It's important because it helps remove impurities and surface oils, which can cause skin problems like acne, oiliness, breakouts, and blemishes.
Deep face cleaning also reduces the risk of brown patches on the complexion called melasma (a form of dark hyperpigmentation) and fine lines and wrinkles around the eyes.
Since deep face cleaning is so effective at removing dirt, makeup, sweat, sebum (the natural oil secreted by the skin), and other contaminants from your skin cells dead in their tracks – it's a great way to improve your overall complexion without having to resort to harsher treatments or expensive cosmetics products.
The 5 Steps To Deep Cleansing
Facial cleansing is an essential step in any skincare regime. Not only does it remove surface oil and dirt, but it also helps to clear away impurities and debris that can lead to blemishes. If you wonder how to deep cleanse face, we are here to introduce you to easy yet effective instructions. You will achieve a better complexion and cleaner pores on your face in just five steps. Let's get started! 
1. Remove Any Makeup Or Other Residues
One of the most critical steps in deep facial cleansing is removing any residues or makeup that may have built up during the day. This includes anything from mascara to the foundation to lipstick. To do this:
Use facial oil and warm water in a mild setting. Use micellar water to remove makeup from the face.

Work gradually towards the eyes and nose, using circular motions to ensure every part of your face is cleaned correctly.

Rinse thoroughly with clean water before applying your regular skincare routine.
2. Use A Cleanser With Antibacterial Properties
After removing your makeup, the second step in deep cleanse for face is using a cleanser with antibacterial properties. This will help remove any residual makeup residue left on your face and prevent skin irritation. Some of the best facial cleansers for deep cleansing include benzoyl peroxide or alpha hydroxy acids. Wet your face thoroughly before applying the cleaner. Use warm water instead of hot if possible, as hot water can further irritate sensitive skin. Then, apply a small amount of cleanser on your face and massage it gently. You are ready to move to the next step! 
3. Rinse Well
Rinse off a facial cleanser thoroughly with warm water and pat dry with disposable paper towels. Pay attention to this essential step in your skincare routine, as leaving face wash residues on your face can lead to breakouts and dryness. And if you used to wipe your face with a regular towel, it's time to use disposable paper towels. Why? Well, a regular towel accumulates a lot of bacteria, mainly when you use it for your face multiple times. This bacteria can provoke unwanted breakouts and other issues on the skin. 
4. Apply A Moisturizer Or Skin Treatment
Now, apply a light layer of moisturizer or skin treatment before using sunscreen if desired. Moisturizers and skin treatments help preserve the integrity of the skin barrier and increase hydration levels. Choose moisturizers with Centella extracts, ceramides, or probiotics to maintain a healthy skin barrier. A moisturizing cream can improve skin tone and texture, reduce wrinkles and age spots, enhance absorption of sunscreen and other skincare products, boost collagen production, kill bacteria responsible for acne formation, improve anti-aging properties – basically do everything but make you look younger!
Many great moisturizers on the market today will meet your specific needs. The best way to find one that works well for you is to try different brands until you find one that meets your requirements. Once you've found a moisturizer or treatment, stick with it! Skipping days or weeks may cause your skin to become more dry and sensitive.
5. Follow Up With Sun Protection
Sunscreen is a key component of any skincare routine and is crucial after deep face cleansing. Deep cleansing removes all the surface debris and oil from your skin, which can lead to increased inflammation and acne breakouts. To avoid this problem, use sunscreen after your deep cleansing step to help reduce the risk of sun damage.
Select a safe sunscreen option that is suitable for your skin type. Sunscreens with an SPF rating of 30 or higher are generally effective at protecting against UVA and UVB rays. Apply sunscreen liberally before going outside, even if you're only going for a short walk in the park!
Enjoy The Deep Cleanse Procedure At Cocoon Wellness Spa 
Would you like to enjoy a deep cleansing procedure that helps improve your skin health and energizes facial muscles? The Cocoon Wellness Spa offers a Deep Cleanse Procedure – a unique treatment that combines deep cleansing with an infusion of hydration with an Oxygen Jet. This combination helps remove toxins and impurities from the skin while stimulating collagen production. The facial energizing massage further enhances the benefits of this treatment by helping to improve circulation and promote elasticity in the skin. Finally, DNA Stem Cells Peel-off Mask helps to lift and peel away dead cells, revealing healthy new ones underneath.
This is a highly beneficial treatment that can help improve your complexion noticeably. If you are looking for a refreshing yet gentle detoxification step for your skin, look no further than Cocoon Wellness Spa Stem Cell Hydra Facial! Give us a call today to schedule your first session.
https://cocoonwellnessspa.com/wp-content/uploads/2022/11/Deep-Cleanse-Your-Face.jpg
853
1280
support@winningmarketingstrategies.com
https://cocoonwellnessspa.com/wp-content/uploads/2023/03/Cocoon-Wellness-Spa-Logo.png
support@winningmarketingstrategies.com
2022-11-10 17:37:38
2022-11-10 17:42:41
How To Deep Cleanse Your Face?