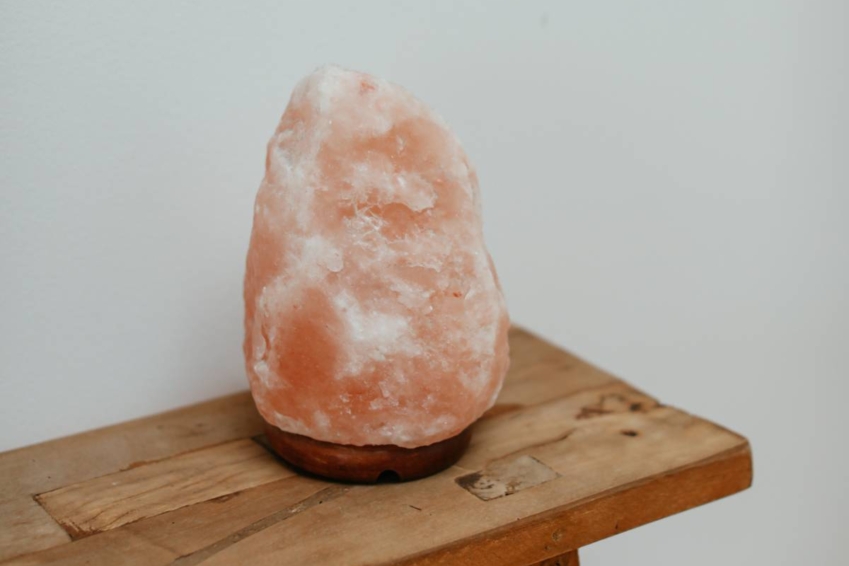 Top 3 Himalayan Salt Stone Massage Benefits
The Himalayan salt stone massage is a type of massage therapy that utilizes heated Himalayan salt stones to help relax muscles and promote overall health and well-being. This unique form of massage therapy has become increasingly popular in recent years due to its ability to provide numerous health benefits. It can help reduce stress, improve circulation, and relieve physical pain. In this article, we will take a closer look at the top benefits of Himalayan salt stone massage. Let's get started!
What Is A Himalayan Salt Stone Massage?
A hot Himalayan salt stone massage is a holistic therapy that aims to help reduce stress, improve overall well-being and promote healing. The massage uses salt stones from the Himalayas that are heated to a temperature of approximately 119 degrees Fahrenheit. The combination of heat and minerals helps relax the muscles, alleviate pain and tension in the body, and boost circulation. 
Himalayan salt stones contain 84 essential minerals, including iron, magnesium, calcium, potassium, zinc, and iodine, which are known to provide natural relief from anxiety and depression, as well as an increased sense of balance and harmony. During the massage session, your body will receive vital energy by stimulating various pressure points with these warm stones, which can improve mental clarity. Furthermore, it is said that these powerful crystals can also help detoxify the body by flushing out any unhealthy residues or toxins that may build up over time.
How often should you get a Himalayan salt stone massage for the best results? The frequency of your Himalayan salt stone massages will depend on your individual needs. Generally, it is recommended that people receive this treatment at least once or twice a month. However, having a session every week or two weeks can be beneficial if you are looking for more intense benefits. During each session, your therapist will use different techniques to ensure optimal relaxation and relief from pain and stress. In addition, they may suggest lifestyle changes that could help improve your overall health and well-being in between sessions.
Does A Himalayan Salt Stone Massage Work?
A Himalayan salt stone massage is becoming increasingly popular for its purported healing benefits. But does it work?
Himalayan salt is thought to provide several health benefits, including reducing inflammation and detoxification. Himalayan salt stones are said to be particularly beneficial during the massage due to their high mineral content and ability to absorb heat. Proponents of the practice claim that the combination of gentle warmth and minerals helps relax muscles, reduce stress, and improve circulation.
On the other hand, research into the efficacy of a Himalayan salt stone massage is limited. Some studies suggest that minerals absorbed through the skin may provide some relief from general muscle aches, but more research is needed to understand how exactly this works. Despite this lack of evidence, many people still feel relaxed after having a Himalayan salt stone massage and believe it has helped them with certain physical ailments.
What Are The Benefits Of Himalayan Salt Stone Massage?
Himalayan salt stone massage is an ancient healing practice that has recently become popular among spa treatments. This type of massage typically involves heated stones made from Himalayan pink salt, which are used to soothe and relax the body. This form of massage has many benefits, including improved sleep, better circulation, stress relief, and detoxification.
The Himalayan pink salt used for these massages contains 84 trace minerals that help reduce inflammation and improve blood flow throughout the body. It also helps stimulate energy points in the body to promote relaxation. During a session, warm Himalayan stones are applied directly to the skin with various strokes and pressure techniques to help reduce tension, alleviate pain, and increase circulation. The heat from the stones combined with essential oils helps open up blocked pathways within the body's energy system allowing for an overall sense of peace and well-being.
The cost of Himalayan Salt Stone Massages varies depending on the length of the session and where you go to have it done. Typically, a full session will last for around an hour and can cost anywhere between $70-$130 at most professional spas or massage centers. Some resorts may even offer discounts if multiple sessions are purchased at once. For those looking for a more affordable option, smaller 30-minute sessions usually range between $50-$80. It's important to remember that prices may be higher in areas with higher living costs or within certain types of businesses like luxury hotels or resorts.
This type of massage therapy can be beneficial for anyone looking to relax their mind, body, and spirit. With the right therapist, this massage can produce long-lasting results while providing deep relaxation during your treatment time.
The Himalayan salt stone massage is the perfect way to ease your mind, body, and spirit. At Cocoon Wellness Spa, we use natural Himalayan salt stones to promote physical and spiritual healing in our massage therapy sessions. This ancient practice helps to relieve stress, tension, and sore muscles while promoting a sense of overall well-being. 
The salt stones are heated at precise temperatures and then used to massage tense areas of the body. The warmth radiating from the stones opens up blocked energy pathways while allowing deep relaxation in specific areas of pain or discomfort. As you receive your massage, you will feel a peaceful calm that is both soothing and energizing. 
If you're looking for an unforgettable experience with calming benefits, try Himalayan Salt Stone Massage at Cocoon Wellness Spa today!
https://cocoonwellnessspa.com/wp-content/uploads/2023/01/himalayan-salt-stone.jpg
815
1200
support@winningmarketingstrategies.com
https://cocoonwellnessspa.com/wp-content/uploads/2023/03/Cocoon-Wellness-Spa-Logo.png
support@winningmarketingstrategies.com
2023-01-09 15:18:50
2023-01-09 15:18:50
Top 3 Himalayan Salt Stone Massage Benefits