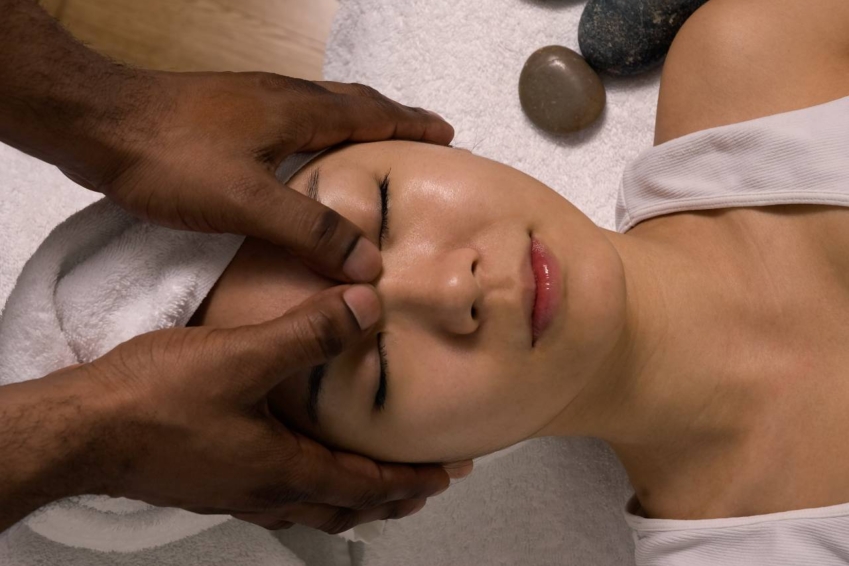 Marma Points Face Massage Benefits For Your Skin
Ayurvedic marma points are known to have a wide range of therapeutic benefits for the body. From reducing inflammation to improving blood circulation, marma points face massage can do wonders for your skin. In this post, we'll explore some of the best ways to enjoy marma point face massage and its various skincare benefits. From improved skin texture and elasticity to reduced signs of aging, we'll show you how this gentle marma massage can help your skincare routine. Let's get started!
What are Marma Points?
Marma points are an important part of Ayurveda, the ancient Indian medical system. Marma points are located throughout your body and can be used to treat a wide variety of conditions. Ayurvedic doctors use marma points to diagnose and treat various diseases and health problems. They believe each person has a unique mix of marma points, contributing to their overall health.
Marma points are the energy points located on the face. They are responsible for transmitting energy to different parts of the body, and they play an essential role in maintaining overall health and well-being. Understanding how marma points work and interact with other elements of our health profile can help restore harmony and prevent the disease from developing.
We all have face marma points – some are more pronounced than others. These points correspond to specific areas on the body where two or more types of tissues meet (such as skin, fat cells, and muscle cells). When these tissues combine and interact harmoniously, it's said that Marma points bring about balance and harmony within the entire system. 
You can improve your overall health and well-being by keeping your Marma points balanced and healthy. This includes reducing inflammation throughout your whole body; improving blood flow; relieving tension headaches; treating chronic pain conditions such as neck or back pain; boosting energy levels; promoting better sleep habits; etc.
How Do Marma Points Work And What Are The Benefits?
Marma points are a type of therapy used in Ayurveda, an ancient Indian system of medicine. Marma points are specific physical locations where pressure can be applied to help relieve pain and promote health.
Several benefits are associated with using marma points, including reducing inflammation, relieving pain, improving blood circulation, and restoring balance within the body. In addition, by balancing your chakras, you can achieve better circulation, reduce stress levels, promote relaxation, increase energy levels, and more.
To find your marma point(s), you will need to palpate (feel) different body areas using light pressure. Once you have located a few points that seem to work best for you, apply gentle pressure there regularly as needed. You can do this anytime or night – simply relax into the treatment and let go. 
How To Use Marma Points Face Massage?
Marma points face massage has been gaining a lot of popularity these days because it is believed to be very effective in treating various skin problems. Marma points are located on the forehead, between the eyebrows, under each eye, and around the nose. They are said to play an important role in regulating body temperature, providing relief from headaches, relieving stress and tension headaches, reducing fatigue, and improving hair growth.
Many people interested in Ayurvedic medicine are curious about how to use Marma points massage. The most common way to practice Marma points face massage is using a fingers-only technique (or "soft touch"). Begin by locating all of the marma points with your fingertips and press into them gently for about 30 seconds each. Repeat this treatment once or twice per day as needed. You can also use a pressure point diffuser ball if you want to increase the intensity of the massage.
Which Areas Should You Massage With Marma Points Face Massage?
Marma points massage is a popular form of massage that uses pressure and strokes to relax the body. It is often used for treating stress, tension headaches, pain in the neck and shoulder area, and migraines.
Which areas should you incorporate with marma points face massage? The entire face can be massaged using these points. Still, some especially sensitive areas include the middle points of the eyebrows (Avarta Marma), the point between the two eyebrows (Sthapani marma), the tip and bottom of the ears (Vidhur marma), two sides of the nose right above the nasal cavity (Phana Marma), and others. You can also massage other parts of your body, such as your back or neck, while being aware of any specific problems that may be causing those tensions or pain. 
Why Massaging Your Face Is Important For Overall Skin Health?
Massaging your face regularly can help improve skin health and reduce the appearance of wrinkles and other age-related features. When you massage your face, you stimulate blood flow to the skin. This increased circulation helps to remove toxins and impurities from the skin while promoting a healthy balance of oil production. Additionally, massaging your face can reduce stress levels and promote a sense of calmness and relaxation.
So why is it so important to massage your face? Skin cells produce renewing serum when stimulated by external factors such as friction or pressure. Massage stimulates these cell transformation processes, increasing collagen production (a key component of tissue elasticity) and reducing signs of aging. In addition, regular facials, combined with massages, have been shown to improve skin moisture retention, preventing dryness. 
Eventually, you might wonder, how often should you massage your face? There is no one-size-fits-all answer because what works for one person may not work for another. But experts generally recommend massaging your face at least twice per week – once in the morning before breakfast and once at night before bedtime. This will provide overall skin health benefits while also giving you beautiful-looking skin.
https://cocoonwellnessspa.com/wp-content/uploads/2022/12/marma-points-face-massage.jpg
884
1280
support@winningmarketingstrategies.com
https://cocoonwellnessspa.com/wp-content/uploads/2023/03/Cocoon-Wellness-Spa-Logo.png
support@winningmarketingstrategies.com
2022-12-12 15:07:04
2023-01-09 15:00:29
Marma Points Face Massage Benefits For Your Skin