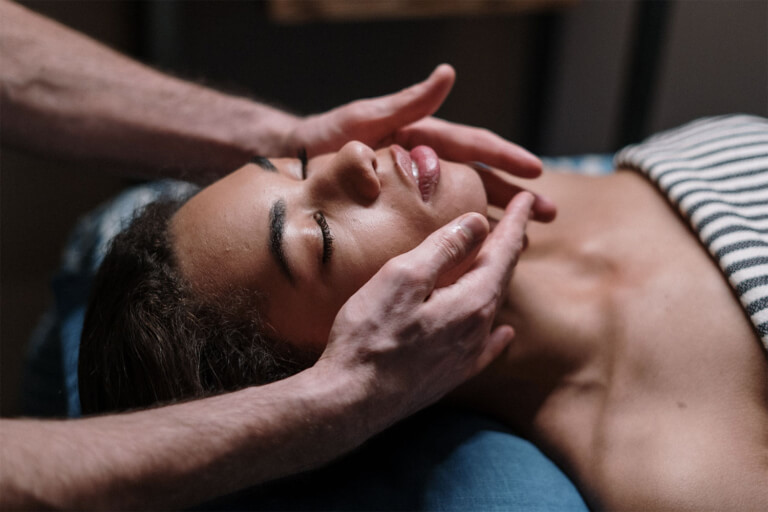 The Benefits Of Regular Massage
There are several reasons to schedule a regular massage. One of the most obvious is the ability to reduce stress and anxiety while also elevating your mood. You will also get valuable time out from your hectic lifestyle to focus on just you! Modern life is frantic and stressful, and receiving a massage forces you to slow down and enjoy a moment of rest and relaxation. And besides, it's an excellent investment in your health! The benefits of regular massage go far beyond relaxing muscles and enhancing your mood.
Studies have shown that regular massage helps reduce cortisol levels. Cortisol is the primary stress hormone and a key contributor to excess belly fat. But it's not just your body's stress response that improves with regular massages, and it also boosts serotonin and dopamine, two of the body's feel-good chemicals. High cortisol levels can affect the immune system and increase your risk for disease. So, it's a good idea to get regular massages if you can afford it.
Another benefit of regular massage Barcelona is improved fitness. Massage increases blood and lymph circulation, and exercise can cause waste to build up in the lymphatic system and lead to soreness. A massage can help move the lymph. In addition to this, it can reduce exercise-induced pain. Furthermore, it can stimulate weak and contracted muscles, allowing you to perform exercises with less effort. These benefits of regular massages can improve your physical, mental, and spiritual health.
Thai Massage
A Thai massage is a traditional type of massage that originated in Thailand. It involves massaging the recipient with their body weight on the floor, typically using more than one person's weight at a time. The purpose of the massage is to cultivate force and power through means of physical reflexes.
The therapist will use their hands, feet, elbows, and knees to apply pressure. They will also use a variety of strokes and movements to work the recipient's muscles. A Thai massage is typically more vigorous than other types of massage and can be quite strenuous. It is believed that the massage's intensity helps improve flexibility, circulation, and range of motion.
Balinese Massage
A Balinese massage is a type of massage that uses pressure, strokes, and kneading to relax the muscles. It also uses various techniques, including stretching and circular movements, to improve circulation and is beneficial for reducing stress, tension headaches, and fatigue.
The therapist will use various oils and lotions to massage your body with gentle pressure to relax the muscles and knead out any knots or tension in your muscles.
Lymphatic Massage
A lymphatic massage is a way to unblock the flow of lymph to eliminate waste. The therapist uses gentle, rhythmic compressions that are either pulsing or kneading. Depending on what the therapist recommends, they can be done on your body with your clothes on or off.
The lymphatic system is a network of nodes, ducts, and vessels. The nodes filter the lymph while the ducts and vessels carry the lymph to the blood. Lymphatic massage works to improve the lymphatic system by improving circulation and helping to eliminate toxins.
Warm Stone Massage
A warm stone massage is a therapy that has been around for centuries. It is usually performed with heated stones placed on different areas of the body. The use of the stones creates warmth that reduces healing time, tension, and stress and allows muscles to loosen up, which can help with other parts of your life. When you are stressed, it can carry over to different body parts. Whether you are under stress at work or in your personal life, the benefits of a warm stone massage can really relieve some of that tension and benefit you.
Conclusion
There are also many benefits to regular massage. It can improve your physical fitness and help you feel better after a workout. It can reduce stress, suppress the immune system, reduce libido, and decrease your libido. Getting a massage can be a wonderful treat for you, and it doesn't have to be expensive, either. There are a lot of benefits that you can receive from regular massage.
Regular massage helps reduce back pain and muscle tension. It improves the flow of oxygen and blood in the muscles. In addition, it increases the production of joint fluids in the body. It improves posture, relieves stress, and allows the body to move more freely. The benefits of regular massage are numerous. The best way to experience it is to schedule an appointment with a professional massage therapist. It's a great way to relieve your stress and improve your health.
Getting a massage is a great way to improve your health. A regular massage can help you reduce pain and increase muscle recovery time, giving you more energy and feeling better in general. If you're a busy working professional, you can schedule a massage every month to improve your performance and health. It's an investment worth considering, and you won't regret it. It's an excellent way to pamper yourself.
https://cocoonwellnessspa.com/wp-content/uploads/2022/04/cocoonwellnessspa-cover-wraps-768x512-1.jpg
512
768
setiawan
https://cocoonwellnessspa.com/wp-content/uploads/2023/03/Cocoon-Wellness-Spa-Logo.png
setiawan
2022-01-06 12:50:28
2022-07-01 16:12:45
The Benefits Of Regular Massage