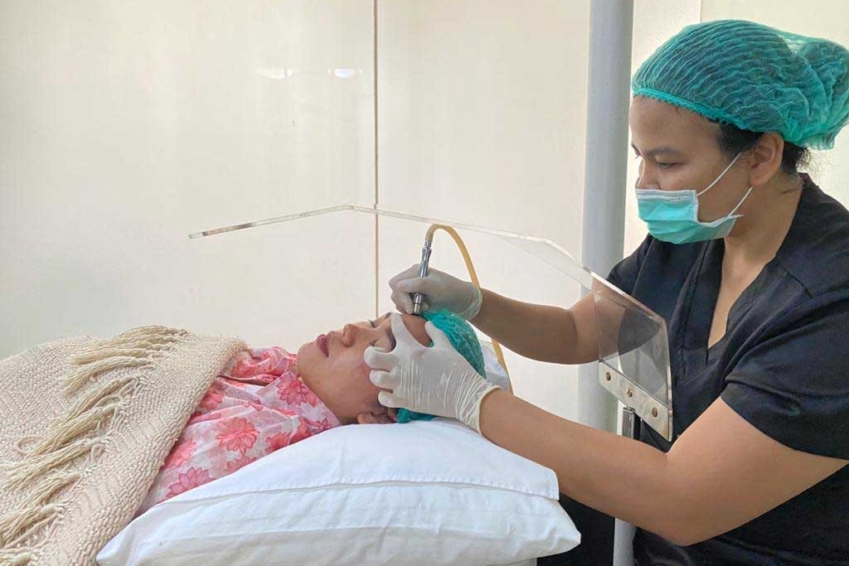 The Best High Tech Facials For Anti-Aging
There are several different types of high-tech facials, and it can be difficult to know which is the best for you. Before you make a decision about which one to try, consider the pros and cons of each type. These are the benefits of each type, and what the procedure should cost. If you are interested in getting a facial, here is a list of the most popular types of high-tech facials.
Radio Frequency Facial
A radio frequency facial is a procedure that utilizes radio waves to promote collagen production and tighten the skin. This technique will leave you looking radiant and refreshed, but its downside is that it can have a numbing effect on your skin. Radio frequency facials can cost between $600-$2,000 per session.
LED Red Light Therapy
LED Red Light Therapy is a technology that uses low-level light therapy to increase collagen production. This type of facial is good for reducing wrinkles and fine lines. LED Red Light Therapy facials usually cost between $75 and $100.
Oxygen Facial
An oxygen facial is a high-tech facial that draws on the benefits of both light and pure oxygen. It includes gentle cleansing, hydrating, and exfoliating, as well as oxygen-infused products to revitalize and improve your complexion. If your skin feels dry or dull after normal water exposure, this treatment will help rehydrate it by drawing moisture from deep within your pores into the surface of your skin, leaving you with a healthy glow that looks better than ever before. An oxygen facial Spain can be done every two weeks and averages between $75 and $150 per session.
Microderm Abrasion Facial
Microdermabrasion is a type of facial that uses tiny crystals to exfoliate the skin. It is one of the most popular types of high-tech facials, and it has several benefits. These are some of the pros of microdermabrasion:
It removes dead skin cells
It can improve acne scars
It can reduce wrinkles
It can improve skin tone
The procedure should cost around $100, and it is best to go to a licensed esthetician to get it done.
Anti-Aging Facial
An anti aging facial can help you with a variety of skin problems. It can reduce the appearance of fine lines and wrinkles and improve overall tone and texture. Additionally, it can provide hydration to your skin. In some cases, an anti-aging facial may also help with specific skin conditions, such as acne. An anti aging facial Barcelona typically costs around $200-$300. Some places that offer this service may offer a fraction of the treatment area for a lower price, potentially in the range of $75-$150.
Conclusion
Are you interested in getting a high-tech facial? We have identified five different high-tech facials that are safe and effective. If you are interested in getting a facia Barcelona, contact us today at Cocoon Wellness Spa, and we can help!
https://cocoonwellnessspa.com/wp-content/uploads/2022/01/Our-Hygenie-Standards-Gallery-07.jpg
768
1024
setiawan
https://cocoonwellnessspa.com/wp-content/uploads/2023/03/Cocoon-Wellness-Spa-Logo.png
setiawan
2022-01-02 12:51:43
2022-07-01 16:02:00
The Best High Tech Facials For Anti-Aging