Next-level luxury Asian therapies
High Tech Anti-aging and Wellness Technologies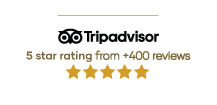 Born in Bali in 2012 – and winner of best spa in Bali and Asia –
we provide a modern and luxurious approach
to a much loved ancient Asian therapies,
combined with high-tech anti aging treatments.
In everything we do, we pay homage to the Bali spirit and soul,
with authentic rituals, sequences, oils and using unique Cocoon
accessories and tools. Treatments are personalised to deliver
deep, sensory relaxation.
Our high-tech skin and wellness technologies are proven in their
effectiveness for long-lasting results of your health,
skin and beauty goals.